There are so many people asking us how we organize our trips, what sites we look for cheap flights, book hotels, rent cars, what camara we got or how we get good prices and offers. At this page you will find any app, travel agency or electronic device that we got in our suitcases for cheap travelling.
We like to travel as cheap as possible but with all comforts that we can afford.
Travel resources for cheap travelling
We try to travel as comfortable and cheap that we can, You can read all tips and tricks that We usually try to find deals around the world to keep us on the way.
How to Book Cheap Hotels
We arrived to 
Booking from  tripadvisor, with their system for bookings ? From then we often to visit although is a little expensive for their great customer care. We got problems with an aprtament in Rome and Booking returned 1400 € and they talked with the owner.
If you are a "genius" a loyal customer, you will get an additional 10 % of discount.
On the other hand, If you have an apartament, a little hotel or something like that, with this link you will get 5 reservations without expenses.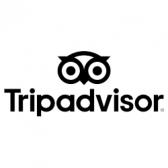 Tripadvisor is like the Bible, Coran or Tora for us. We have been travelling since 2004 and there aren't any of our trips that we can not visit for knowing other people opinions about hotels, apartments or recommend places.  f you want to watch our opinions or see what cities we have visited, take a look at ipaelo profile.
How to find Cheap Flights
We love that site for booking our flights and more since they have included multi destinations.  Our last travels we arrived to a city and we departured from other. Thanks for month visiting the website We paid only 100 € per person. We look for in Skyscanner for the easy way to find flights and compare prices. You will find many filters to adjust your looking.
You can try in the search tool above.
Car Renting

We always trust in Rentalcars for car renting at USA, CZech Republic,Australia or New Zealand, they have offer the best price and the car are from AVIS, HERTZ or small local companies. We never have a problem, when we had a doubt, they solved it by phone or email. You can find offers: Full Petrol tank, second driver included, etc…
Travel Apps
Sygic is an GPS App. The maps prices are affordable and you the app will work without mobile data.? You can download the country map than you will need. They make offers oftenly with countries packs with a really good prices. We have tested in our campervan trip around New Zeland or walking for looking museums, hotels, etc…
These are? our travellings resources now.? If we find more or change them,? we will update this site.
[alert-success]This post may contain affiliate links. [/alert-success]